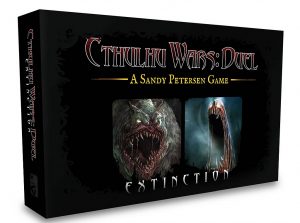 Great news! Sandy Peterson's first expansion has arrived for Duel. The amazing thing is you don't need the original game to play it, but you will want it once you have play it.
Extinction is an expansion that grows the amazing Cthulhu wars world even more with a new map and new awesome factions, and this is a world that is well worth growing as is the dual game, this is a great game in its own right, as it simplifies the original game no end, and Duel turns it into a two-player game.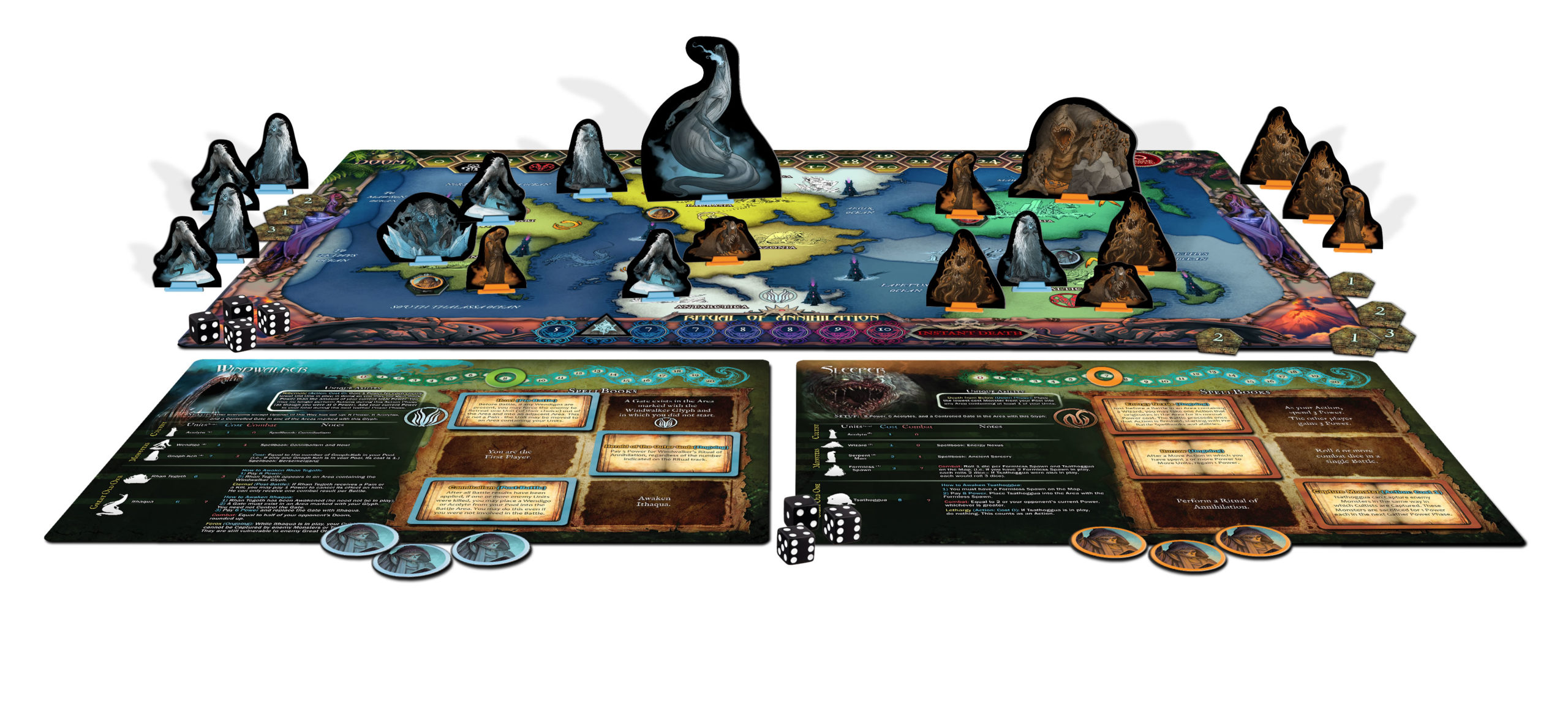 I have the original Cthulhu Wars which is a wonderfully complex game which is simple to play with lots of expansions out there if you like it (If you like this type of game, you won't be able to help yourself) With Duel the price is a lot lower than the original game but the game is not lessened at all. These two new expansions make a lot of difference to this game which you and your opponent wont believe how fun it is.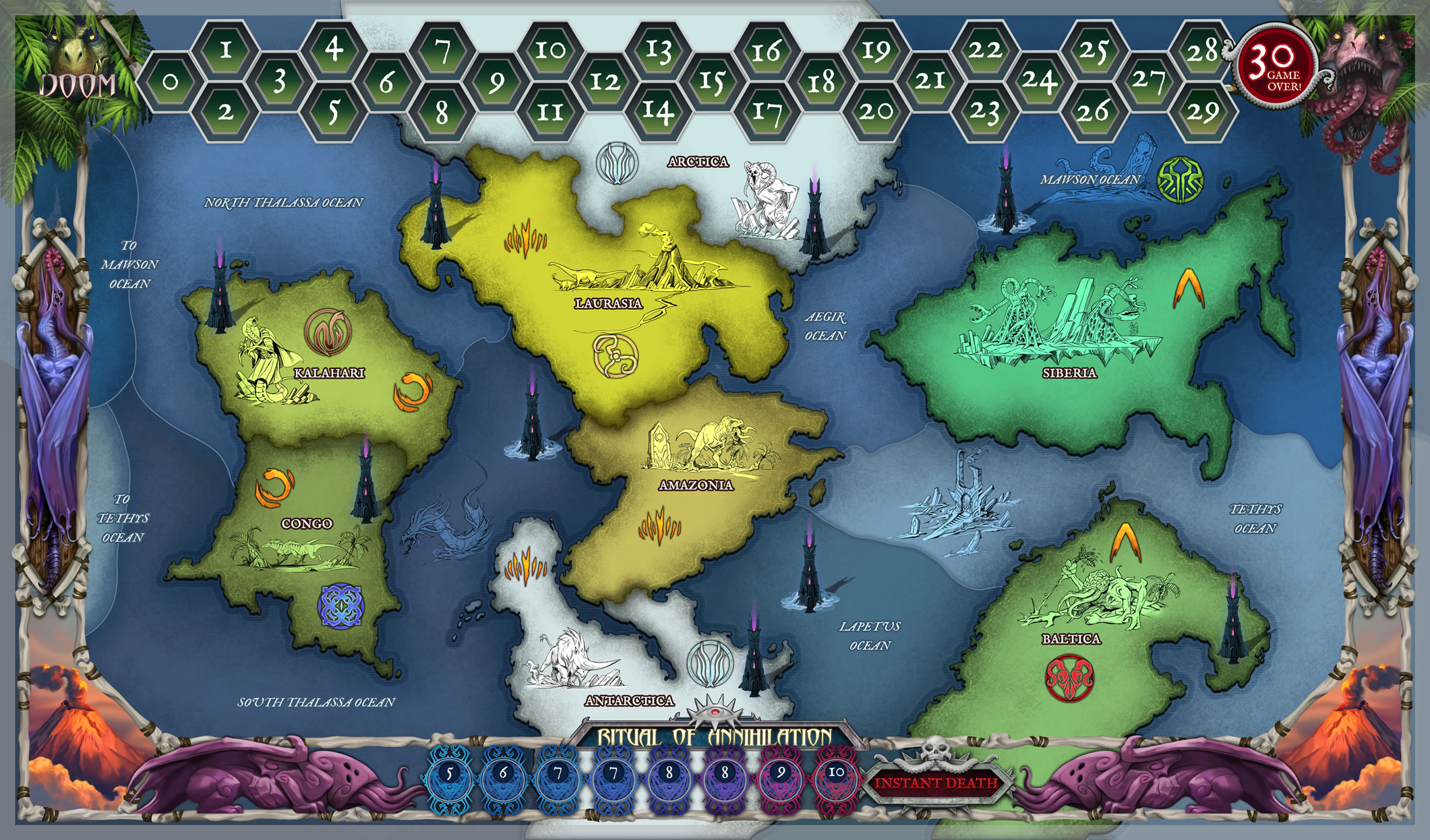 Being Cthulhu wars, you are trying to end the world, but in your own way. because otherwise you'll lose.