Yes! there is now a Love Letter Game set in the Star Wars universe!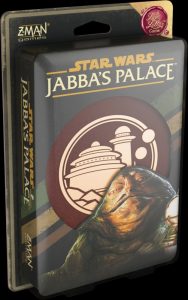 The really good news is that it has four different ways to win depending
on which Agenda card is chosen. so it is a version that is quite different
than the original Love Letter.
If you have never played Love Letter it is a easy game to learn to
play and a very rewarding one too.  It a simple fun game, and so is this version This is a great filler of a game that can be used for those spaces between games or just for those times when you only have time for a quick game.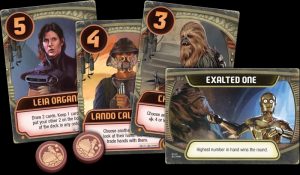 The cards in Jabbas Palace are
Luke Skywalker x1
Han Solo x1
C3PO x1
R2D2 x1
Chewbacca x1
Lando Calrissian x1
Leia Organa x1
Guard x2
Salacious Crumb x2
Mercenary x2
Bib Fortuna x2
Boba Fett x2
Rancor x1
Jabba the Hutt x1
Agenda 4 x different agenda
reference card x6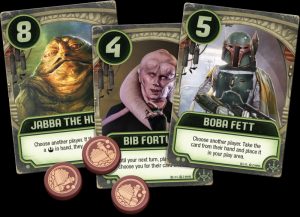 There are also thirteen lovely tokens to help you keep score
and a wonderful little bag to keep it all in.