by Fantasy Flight Games              60+ Minutes                1-5 players
"you step into the road. and if you don't keep your feet, there is no knowing where you might get sweptoff to." JRR Tolkien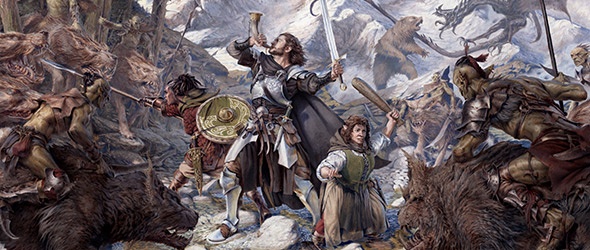 War hits Gondor and Rohan with a vengeance, can you and your intrepid team of adventurers survive as youfight ruthless mercenaries across Riddermarks wide dangerous plains or as you battle your way through the dense fear provoking wooded thickets of Fanghorn Forrest, after all that can your fellowship of heroes facethe fell lands that include the haunted horrific ruins of Osgiliath intact?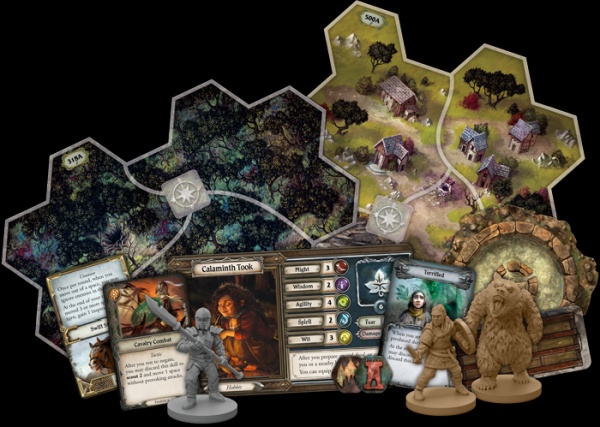 "There is some good in this world, Mr. Frodo and is's worth fighting for"Samwise Gamgee.
This epic adventure that is 'Lord of the Rings, Middle-Earth' has now got this amazing expansion to add toyour journey. This expansion includes a new campaign of 14 awesome scenarios to test you and your fellowadventurers.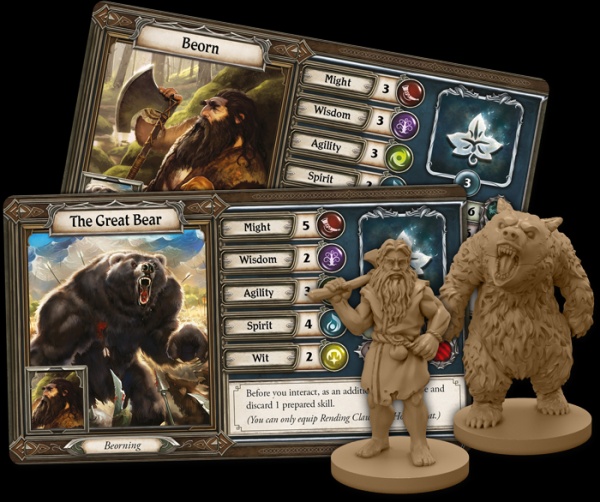 Also added are:
7 new heroes and their hero cards (which includes Beorn)21 new enemies including an Oliphant18 new journey map tiles65 item cards3 title skill cards30 hero skill cards72 role skill cards6 terrain cards10 mount cards15 bane cardsand new terrain tokens.
"Not all who wander are lost"Bilbo Baggings.
This is the second major expansion for Lord of the Rings, Middle Earth, the first being Shadowed Paths. There arealso two figure packs to add more to your gaming experience. If you have not yet played this game of exciting funfilled adventure then I will let you know a few important facts. It plays a lot like the dungeon crawler games ofold, except that there is a free to download app that plays the part of the dungeon master so you all can playtogether as a team. It is one of the best adventure games out there. Also the figure miniatures are of a very goodquality and look amazing once painted.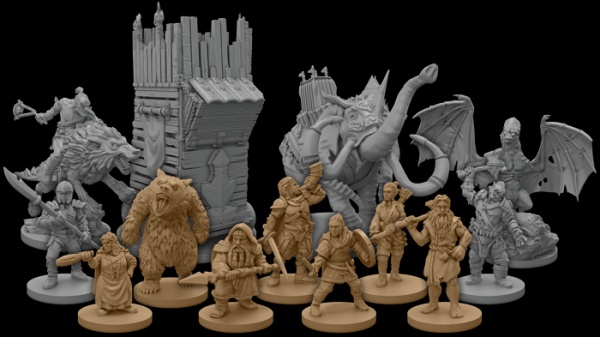 "Your Time will come. you will face the same evil. and you will defeat it."Arwen
This expansion is one I highly recommend getting for your game, if you don't yet have the game then you will of course need that first. This is one of my favourites, which is fun to play and you'll get a lot out of it especially if you are a Lord of the Rings fan! You can order it at: https://www.bgextras.co.uk/lotr-journeys-in-middle-earth-c373.htm