Everdell Pearlbrook was the first of the expansions for Everdell, which is one off the most beautiful games out there. I rate the series very highly for both the beauty of the game play and the beauty of the board game physical side as well.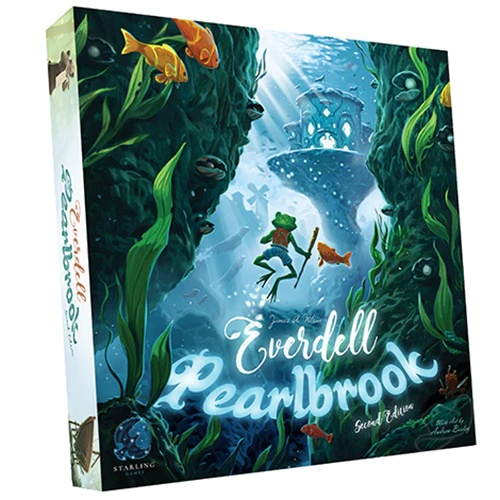 This expansion adds the Pearlbrook River board with the chance of getting pearl resources to help to add wonders and so much else as well to the gaming experience. This expansion adds a lot to your game including the River locations which are accessed by placing on top of it and if your city has the listed requirements you gain the Pearl for that square and any bonuses on that card. You can also place wonders on your turn, these cards don't count in your hand limit but do gain you the bonuses on the card once it is completed. Also any un-played Pearls are worth two victory points at the end of the game.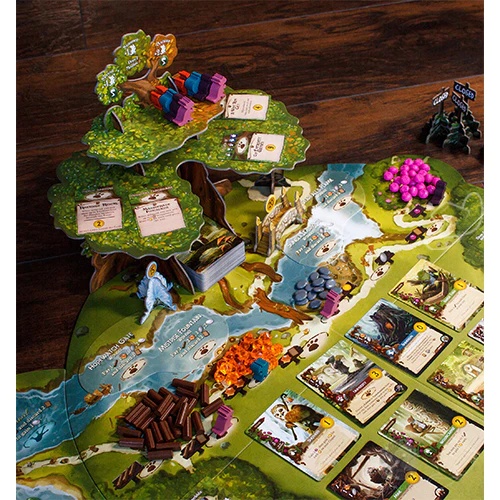 In the box you get thirty-two stunning cards, one gaming board, 25 plastic pearls, four 3D wonders, nine wooden frogs, twenty-four wooden critters (Otter, Platypus, Axolotl and Starlings) six open/closed signs, 2 board overlays, twenty-two mini cards, three "three point" tokens and one rule book. This is all in a box which is beautifully designed to hold all the expansions in it, and comes with three re-sealable bags to hold your cards in etc. Now as you may have guessed by that contents list, the second edition contains all the extras that were included in the original collector's edition.  Rather than have a basic retail version and a collector's version of this expansion, they are now just having the one second edition of this expansion.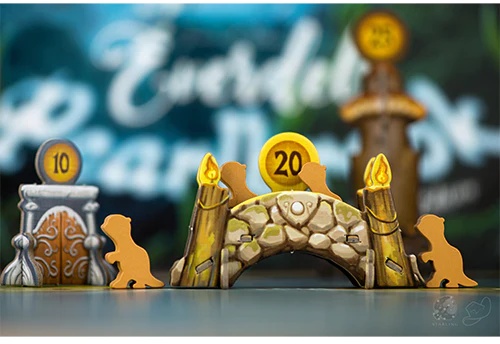 You can play as one of the new teams of critters, like the Otters, or play as one of the original teams. Also the pearls are delightful in their design as you would expect from this great game.This exquisite expansion is another great one for the Everdell series. I would happily say that it is a must for all game collections. You can order it at: https://www.bgextras.co.uk/everdell-pearlbrook-2nd-edition-i5943.htm