This Game is co-operative, which some don't like and others love. It plays as a stand alone game but can be addded to the main game if you want.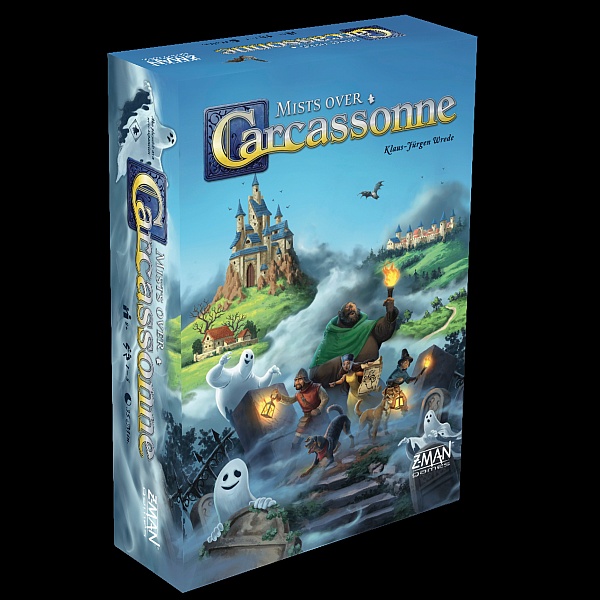 This was a very pleasant surprise, I played it with a couple of friends (one of which doesn't like playing Carcassonne, the other thought lowly of this game being Co-opertive) They both really enjoyed it, as did I. The way it is played is that you share a points marker, having to reach a certain number of points per level as well as being careful not to run out of ghost markers, as you only have 16 of them.
As you play you open up the next section of the game in the first round you don't use the Castles or the Cemeteries or indeed the hounds, you open them up as you progress.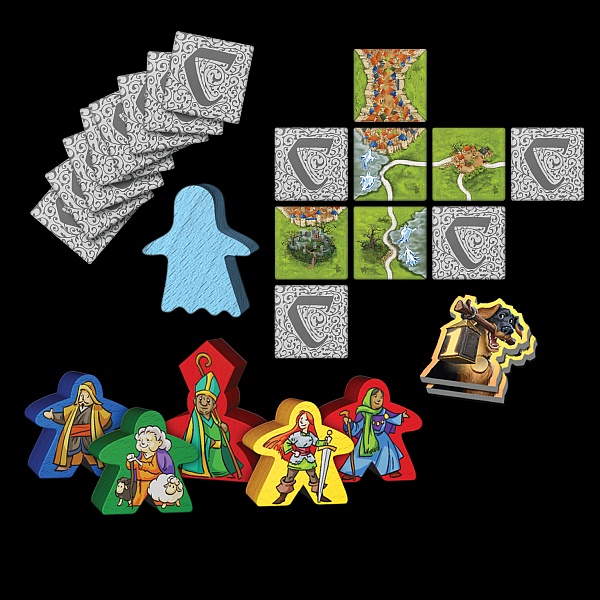 This is a fun light game to play. The use of the ghosts as a Marker to watch just adds to the fun of doing other things or reaching the points you need. As I said this game was a very good surprise at how well it played and we had a fun afternoon.
You can play the parts in a normal game of Carcassonne but you will have to make up certain rules to make it work.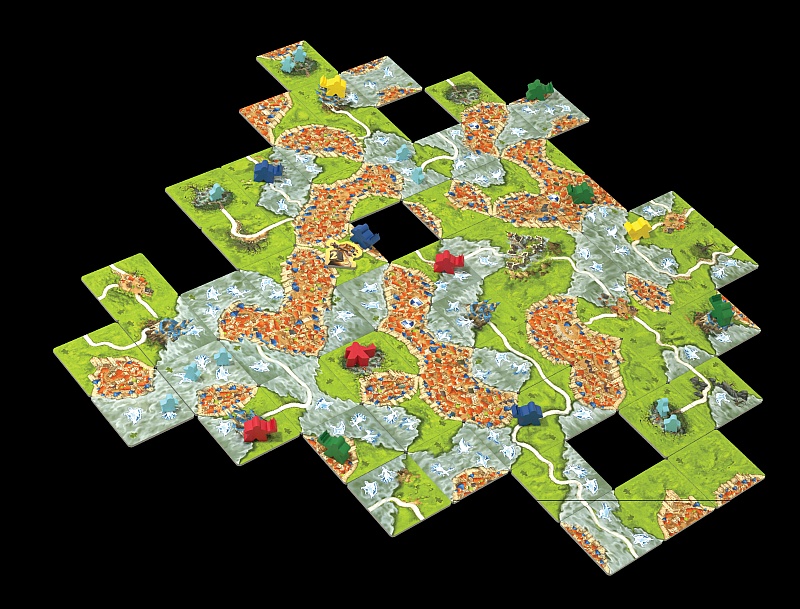 All in all a highly fun adition to anyones game collection and you can order it at: https://www.bgextras.co.uk/mists-over-carcassonne-i5958.htm