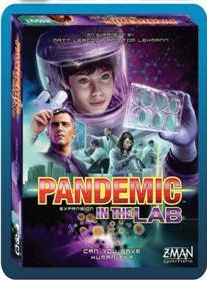 Expand the Pandemic board game with new biotechnology labs where you as scientists race against time sealed behind bio-hazard doors to sequence diseases and test cures. This is the 2nd expansion pack where you can play this game in new ways either on your own or as rival teams with 4 or 6 players.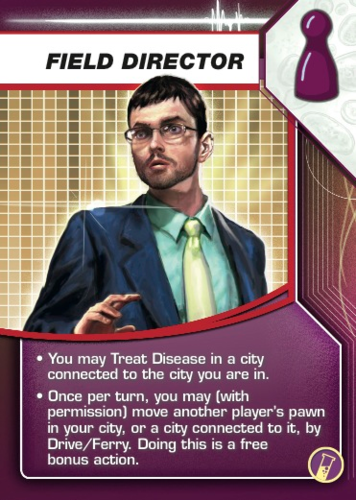 The expansion introduces 4 new roles – Field Director, Local Liasion, Pilot, Virologist plus 3 new events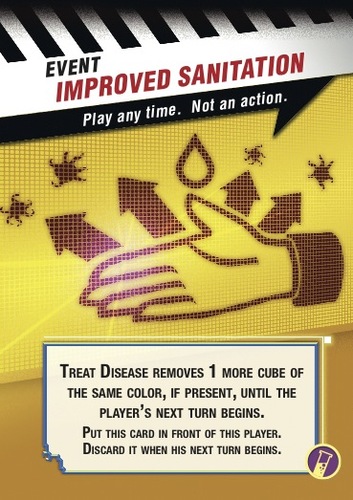 in addition to those already in the original game. The gameplay is focused around the Lab challenge where each time a player looks to treat a disease in a city, a disease cube is sent to take a sample. Once back in the lab, players at research stations can spend lab actions to process them, characterise and sequence a disease to test a cure. A disease is fully sequenced once its sequence card is filled with matching cubes by discarding 3 cards (instead of 5 as in the original game) of the same colour. The Scientist however only needs to discard 2 cards. At any one time up to 2 different cures can be worked in the upper and lower research lines on the right side of the board.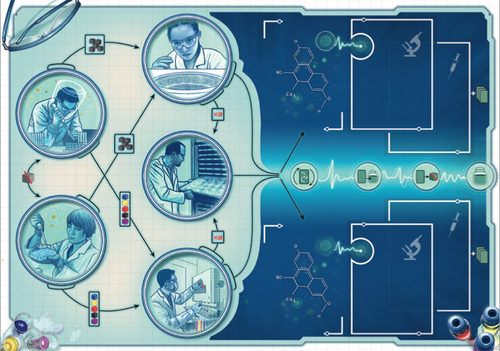 The game will either end in a loss due to time running out or when a player wins by either finding all 4 cures or achieving a total of 3 cures and eradications. In the team scenario the goal cards are then revealed and the points are totalled to see which team has won.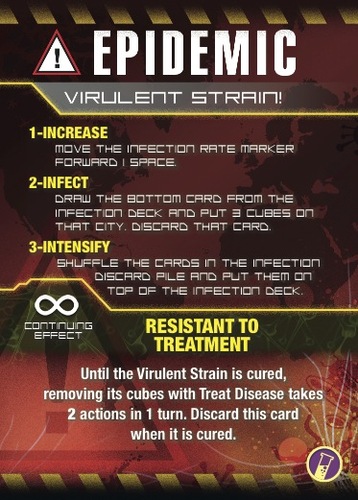 You can also extend the gameplay of the 1st expansion pack – On The Brink challenges with:
New Virulent Strain Events – 2 new cards are provided to increase the variety of effects within that challenge.
Worldwide Panic Mutation scenario – adds to the mutation challenge by kicking in at the start of the game whereas it previously slowly grew whilst players attended to the 4 standard diseases before then kicking in.
This expansion does require the Pandemic game and the On The Brink expansion so that you have enough event cards, as well as extending those 2 challenges. The average playing time is 45 mins and for ages 13 upwards. There is certainly enough variation to this expansion to keep you busy in playing this expansion many times over!
Do you have what it takes to work under pressure and save humanity? Available to buy here
For the latest board game news and releases follow us on Twitter and or Facebook. Plus you can subscribe to receive our latest blogs via RSS feeds.
Like our blogs? Please Retweet, Like or G+