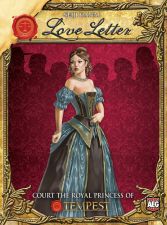 This is the 4th game in the Tempest Shared World Game series produced by AEG – a shared world that is home to a series of games sharing themes and characters, where politics, power and wealth come into play. In The Love Letter card game you are a suitor competing for the attention and love of Princess Annette, the princess of Tempest. The aim of the game is to get your love letter into the princess' hands whilst deflecting the letters from competing suitors.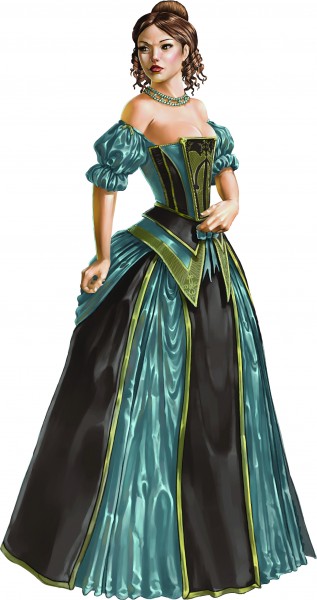 The princess has locked herself away in the palace and the only way to contact her is via love letters, where you are reliant on others passing them on to her. Each player starts with 1 card from a deck of 16 cards. On each turn you draw 1 card and play 1 card where you are trying to expose the other players and knock them out of the game. There is a mixture of powerful and weaker cards.
Here you need to be careful as you can make early gains with powerful cards but then this makes you a target. Whereas with weaker cards you may not draw so much attention to yourself but if you become over reliant on them this could also end up being your downfall, as the love letter ends up in a fire or something else tragic happening to it! Ideally you'll need a mixture to get through the game – good luck!
It is a card game of risk, deduction and luck for 2 to 4 players, ages 10 upwards. Typically playing time is around 20 mins – allowing several fun games to be played with friends and family.
Will you be successful in wooing the princess of Tempest? Available to buy here
For the latest board game news and releases follow us on Twitter and or Facebook. Plus you can subscribe to receive our latest blogs via RSS feeds.
Like our blogs? Please Retweet, Like or G+