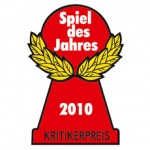 Winner of the 2010 Spiel des Jahres and many other awards worldwide, Dixit is a card game based on story telling. One to play with the family or friends, offering something different to most other card games. Each player takes it in turn to tell a story by looking at 6 cards with images on them. The storyteller chooses from those cards as to which card to give out a clue from and says it out loud, but never showing the actual card to the other players. The clue might be to do with a book, a song, a film, anything really even another card game.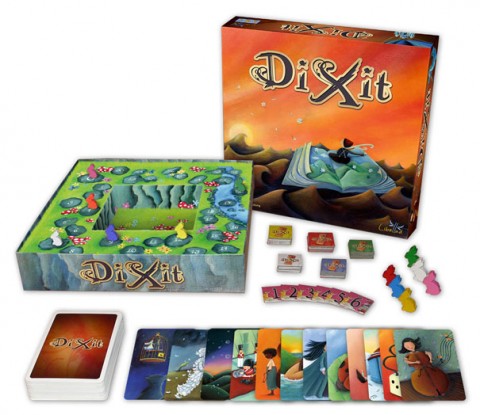 The rest of the players have their own cards and they pick from their hand which one best matches the sentence and gives that card to the storyteller. This also without showing it to the other players. The storyteller then shuffles his/her chosen card with all the other received cards. These are then shown face up for all players to see. Each player then bets upon which picture was the storyteller's – tricky!! Not as easy as you think it may be when 5 or 6 players are playing.
The scoring varies on whether everyone picks right, nobody does or some of the players pick right. The game ends when the deck is empty (84 cards in all) or if a player scores 30 points. In either case, whoever has the most points wins the game.
The game is for 3 to 6 players (from ages 8 upwards), the more players the better and with an expansion, Odyssey, you can play with up to 12 players.  While the game box states 30 minutes, depending on your group you may find it takes a bit longer. Do you fancy becoming a storyteller? Available to buy here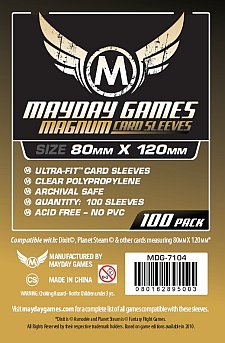 If this is your type of game you may want to protect the cards with our popular standard or premium card sleeves (where we have a special offer when buying the premium sleeves with the game). This will allow you to play this card game time and again with friends without worrying about the cards getting damaged over time. The premium card sleeves are twice as thick as the standard card sleeves. In our next blog we'll be covering the expansions.
For the latest board game news and releases follow us on Twitter and or Facebook. Plus you can subscribe to receive our latest blogs via RSS feeds.
Like our blogs? Please Retweet, Like or G+