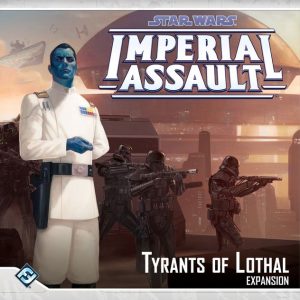 Tyrants of Lothal introduces new heroes, enemies, allies, map tiles and a six part mini-campaign that can be played on its own or inserted into another campaign. Join the crew of the Ghost from Star Wars Rebels and fight against Grand Admiral Thrawn, Hondo Ohnaka, and the Tyrants of Lothal! Or pit them against each other with new characters ready to enter your skirmish battles!
Tyrants of Lothal presents skirmish players with a new map, fifteen new deployment cards, five new command cards, and more, as you bring the new heroes of Tyrants of Lothal to your skirmish game with deadly new tactics and ways to play! And of course, joining these heroes is the cast of Star Wars: Rebels, ready to join the fight in the Rebel, Imperial, and Mercenary factions!
Tyrants of Lothal presents several new ways to play the Imperial Assault campaign game, with six missions that can either be incorporated into any full campaign or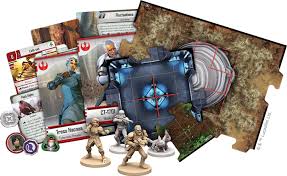 played in sequence as the Tyrants of Lothal mini-campaign. Join the crew of the Ghost on a galaxy-spanning adventure, and team up with Ezra Bridger, Sabine Wren, and more familiar faces to outwit the Empire and bring freedom to the galaxy. But you have to start somewhere, and thanks to the unlikely assistance of the pirate Hondo Ohnaka, your burgeoning heroes have learned the location of an Imperial arms shipment, ripe for extraction. It is now or never—time to step out of the shadows and join the Rebel Alliance! The Rebel Alliance is growing. With a call to arms from Ezra Bridger, heroes across Lothal are standing up and fighting for freedom. Team up with the crew of the Ghost in any campaign with the missions found in Tyrants of Lothal. Available here.