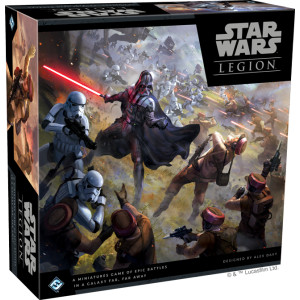 "General! Prepare your troops for a surface attack."
   –Darth Vader, Star Wars: The Empire Strikes Back
Warfare is an inescapable part of the Star Wars universe, from the blow dealt to the Rebel Alliance in the Battle of Hoth to a few Rebel strike teams taking on a legion of stormtroopers stationed on Endor. Seize your chance to get your boots on the ground and lead your troops to victory with Star Wars: Legion, a miniatures game of thrilling infantry battles in the Star Wars universe!
Star Wars: Legion casts you as a commander in the heat of battle, pitting the Empire's finest against the ragtag forces of the Rebellion. You've received your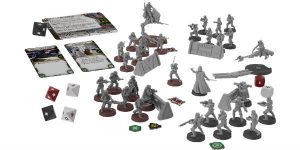 objectives from high command, and the tactics that you execute in battle will determine if you can restore freedom to the galaxy or crush the resistance of the Rebel Alliance forever.
To win the battle, your troops will need to move and attack, but first they need orders—and that can be challenging at times during the heat of battle. Luckily, you have your army's commander to ensure you can activate your units at the critical times. Available here.