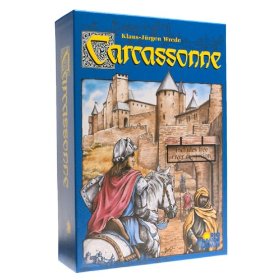 The 2nd March 2013 marks our 5 year anniversary of the business where we started up from buying extra player sets for the Carcassonne board game (how time flies by). Thus allowing us to invite more friends to play and increase the fun. At the time you couldn't buy extra player sets in the UK, we found a supplier in America although we needed to buy them in bulk to make it cost effective. We then sold off the surplus on eBay and hence we started Board Game Extras allowing those who love playing strategy board games in UK and Europe to get more out of their favourite games.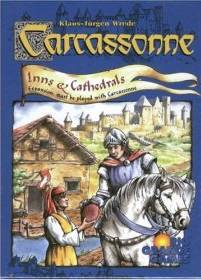 We thought it would be fitting to mark this anniversary with a blog on how to play Carcassonne with more than 6 players, just like we wanted too 5 years ago. As well as needing the original game (up to 5 players) you'll also need the first expansion Inns and Cathedrals that allows a sixth player to join in the fun on this clever strategy tile laying board game.
This expansion adds new challenges to the game – the Cathedral triples the value of a city and the Inn doubles the value of the a road, but only when completed. It also introduces megameeples to double the chance of controlling a city, road or field.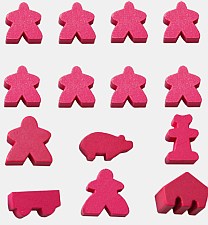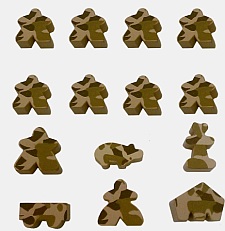 Further players can be added via the extra player sets for Carcassonne – these provide an extra set of meeples for 1 extra player to play the game, where you can choose from a wide range of colours. You can even be more adventurous and go for camo sets – desert, alpine grey, forest green and pink. There is no limit on the number of players you can play with in Carcassonne. If your favourite colour isn't available you can even paint your own with an unpainted set of meeples.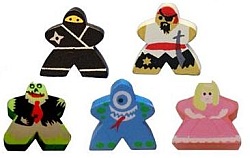 You can also add a bit of character to the megameeples – Pirate, Ninja, Zomie, Monster and Princess. Plus individually you can buy megameeples as an Astronaut, Monkey, Werewolf and Vampire (how cool is that!).
There are additional expansions that will give players more turns and things to do like: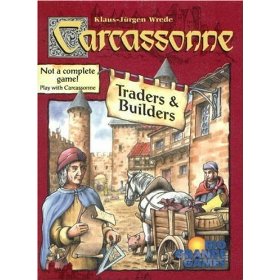 The Traders and Builders expansion adds a new dimension of fun to the gameplay. Traders can earn players extra points and builders enable players to place extra tiles, allowing the cities and roads to grow faster. Pigs are also introduced to enrich the value of a farm. The extra player sets (mentioned above), where they have extra bits also include an extra pig and builder.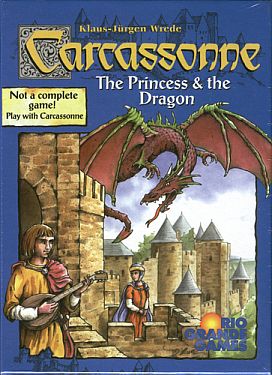 The Princess and Dragon expansion adds fantasy to the game and allows you to make life difficult for other players by using the dragon to eat meeples. Whilst brave heroes venture forth to face the danger and aid the princess in the city.
To help celebrate our 5th year anniversary why not give us a tweet (@boardgameextras) or post on our Facebook page, where you can also hear the latest board game news and releases. Plus you can subscribe to receive our latest blogs via RSS feeds.
Like our blogs? Please Retweet, Like or G+