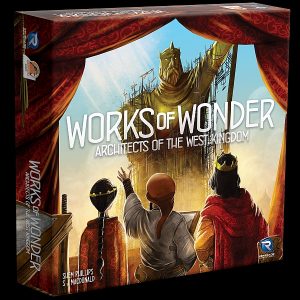 If you are looking for something to do on those long summer evenings then this is the expansion for you.   This expansion is yet another great chapter to this already great game from an even greater series.  This is one of the best games that has come out for a while and I have enjoyed it immensely. With the beautifully designed cards and boards, the very clever rules of play, it would be a crying shame to miss this amazing expansion, especially as it has so much playability.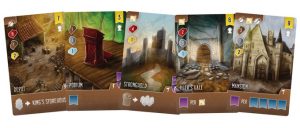 It comes with:  24 Apprentice cards, 24 building cards, 5 wonder cards, 25 scheme cards, 12 reward cards, 7 contribution cards, 9 player boards, 1 illustrated rulebook, 6 player markers, 5 wonder tokens, 1 profiteering tokens, 1 princess token, 1 resource marker, 1 influence board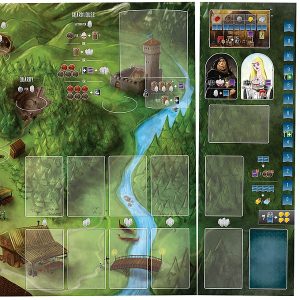 It adds five amazing monuments to beautify your city, but only the best can build these interesting tasks.  Only those of influence and charitable reputation, will be allowed to build these. The Princes gives you the chance to impress as she surveys the projects. Have you the all fight to win the game. With new buildings, new schemes more apprentices and more fun, will you accoumpany the Princess on the tour  or will you rally support from the elusive profiteer.